Sarah Aoyama Hawaii Wedding Planner

---
Christie Pham Photography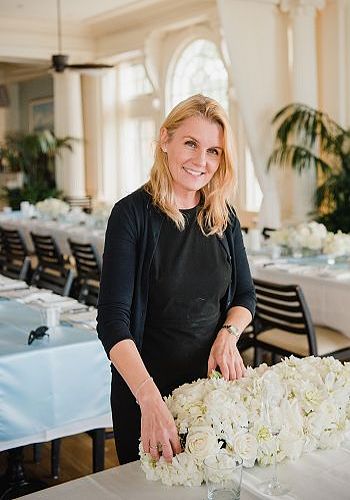 Christie Pham Photography
I've been planning weddings for over ten years. I feel lucky to have found something I am passionate about doing in this place that I love. My three children have grown up here and I feel Hawaii has touched us deeply with its special spirit.

It's my fondest wish to share that aloha with every couple.
Multicultural Experience
I was born in Chicago, Illinois, and grew up in Sendai, Japan. I've always felt comfortable in both cultures, and living in the beautiful islands of Hawaii where Asian, Polynesian, and Western cultures come together, I've had the opportunity to enjoy and explore each one.
One Day Only
To me, being a wedding planner is about much more than time lines and spreadsheets. It is about being a friend. It is about listening to and getting to know each couple that I have the pleasure of working with. It is about enjoying the wedding planning process and building excitement for the big day.
It is especially gratifying and heartwarming when the marriage is also the joining of two cultures. Both families feel deeply connected because, in spite of language and cultural differences, they are all there for the same reason, to celebrate love.
I have one purpose, to see that your wedding day is as brilliant and amazing as you had always imagined it would be.